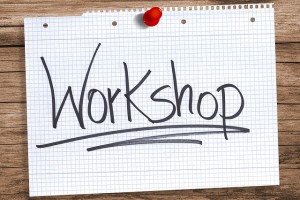 El Paso SCORE is teaming up with the El Paso Greater Chamber of Commerce to provide a Spring Workshop on Social Networking and how it may be used to grow and market your business.
Social Networking Made Simple Workshop – A Hands on Approach
SCORE and the Greater El Paso Chamber of Commerce are offering an interactive workshop in Social Networking. The presenters for the workshop are Melodya Salaisas of View from the Top Consulting and founder of IFemNetwork.com (a social network designed for career-minded females) and Kenn Boettcher of Born Enterprises, the Wizard of Internet Marketing. Do you have a Facebook account? Would you like to create a new Facebook profile or edit your existing profile, add pictures, create photo albums, or promote your business? Social Media is the latest and trendiest way to promote yourself and your business. You may already have an account and are getting poked, people writing on your wall, and being invited to become friends with friends of friends. Social Networking can not only grow your popularity, but it has proven to be an effective way to lower your costs of reaching your market and significantly growing your revenue.
· Why you should join a Social Network – friends, interests, gain knowledge, and grow your business
· Do's and Don'ts of Social Networks – don't share too much information, protect your identity.
· Most Popular Social Networking Sites and Monthly Visitors – find the sites that share your interests or represents your market. Which sites are available and popular?
· Separating Personal and Business Profiles – this can be done using multiple sites, multiple profiles or selective sharing.
· I have a website, why do I need to participate in Social Networking? – Having a website is never enough, start blogging and join the social networking movement.
· How to get started with Social Networking – come to this workshop – get your feet wet.
· Facebook Tips and Tricks – if you are going to use social media for business or pleasure, why not learn some tips to make you more effective?
Who should attend? Anyone wanting to join a network, but do not know how to get started; or those who already have one or more profiles somewhere, but want to learn to be more effective. It is not necessary to bring your laptop; we will have resources available at the workshop.